Brexit, Men from the Ministry and other Cartoons
A selection of satirical cartoons and humorous absurdities, some lampooning the British establishment and others just comic nonsense. The 'Men from the Ministry' and 'Fred n Ted' series were made for the free bus travel website which I helped set up with a pal. The site provides free information and advice regarding the free bus pass introduced for pensioners a few years ago and we have been defending it ever since.



The tough stance taken by the
EU on Brexit seem to make it
more likely that the UK will just walk
away.


Two Ministers were forced to resign from Mrs. May's Government in the same week .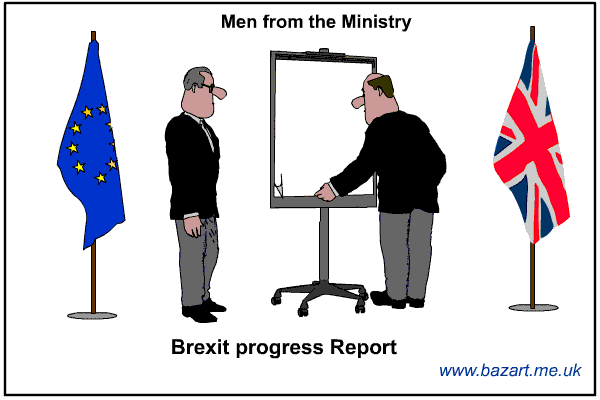 Brexit Cartoon - Negotiations appear to be bogged down and the EU gives every appearance of wanting to humiliate the UK and make us pay heavily.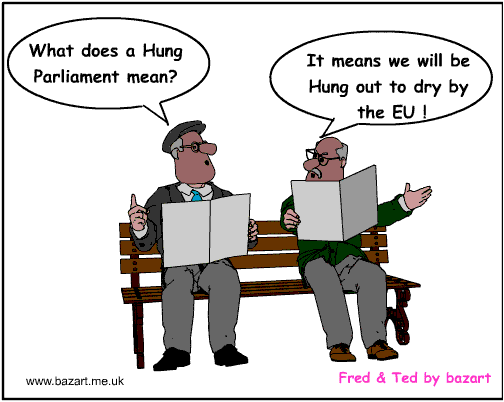 Fred & Ted, resident pundits on the free bus travel website give their first reaction to the Election results. The failure of Mrs May to increase her party's majority in the Houses of Parliament has weakened her ability to exert full control over the arrangements for Brexit and she may have to rely on members of other party's to get some of the governments legislation through Parliament.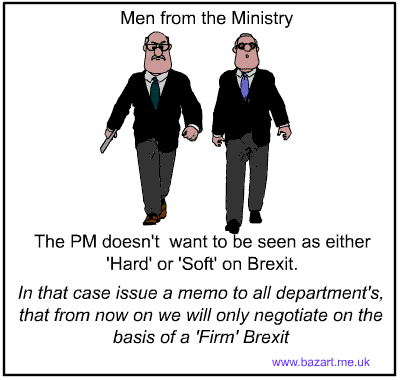 Mutterings within Parliament and veiled threats from across the channel has helped divide opinion on whether the UK should adopt a hard or soft attitude towards negotiations over our exit from the EU.