Sensing the Chiefs growing impatience and not wishing to lose out on what may be a lucrative piece of business, Sneakious declares he available for some spying. The Chief tasks him with finding out all he can about this new weapon the Romans have.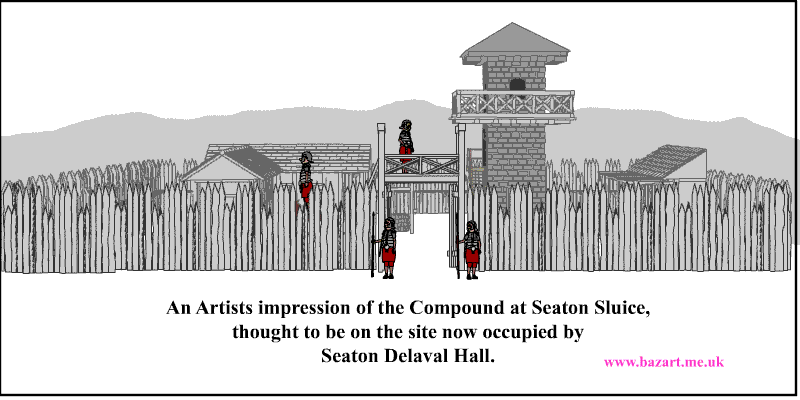 Hadrian's Roman Wall Fort - Although this is an Artists impression of the Roman Fort at Seaton Sluice, now occupied by Seaton Delaval Hall, you can see that it is very heavily guarded. At least it should have been.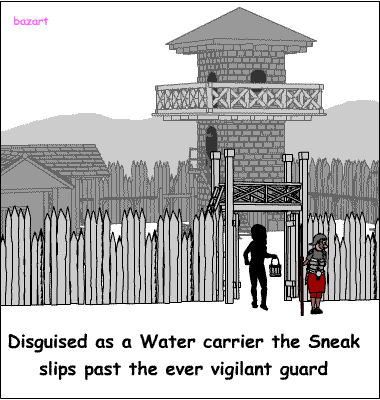 Unconvincingly disguised as an innocent Water Carrier Sneakious manages to slip unchallenged past the ever vigilant guard and into the Fort.
While hovering around the Well and in earshot of the nearby barracks, Sneakious hears two
Roman soldiers discussing the mornings success using something called a 'Wilf'. He would have liked to have lingered longer to discover what a Wilf was, but this would have increased the risk of discovery by the Romans.